The Weir Properties Team
About Susan Weir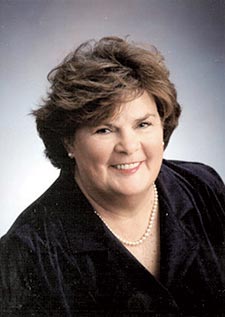 Senior Sales Associate Susan Weir has been a Newport Beach resident since 1974. Before embarking on a career in real estate, Mrs. Weir worked first as a loan and escrow officer for Great American Savings and Loan and then raised three boys in the Harbor View Homes, a neighborhood of Newport Beach. She began a career as a real estate agent in 1991 and found immediate success. She has represented buyers and sellers in most of Newport Beach's neighborhoods as well as in Emerald Bay and Irvine Cove.
An active member of the Newport Beach community, Mrs. Weir has volunteered her services as Secretary and President of the Harbor View Homes Homeowners' Association, President of the Harbor View Swim Team, and Director and President of the Corona del Mar Aquatics Club. She was also a founding director of the foundation that raised funds for and constructed the Marion Bergeson Aquatic Center at Corona del Mar High School.
Mrs. Weir can be reached at:
Cell: (949) 795-2771
Home Office: (949) 566-1122
Home Fax: (949) 203-2187
susan@susanweir.com
About Carter Weir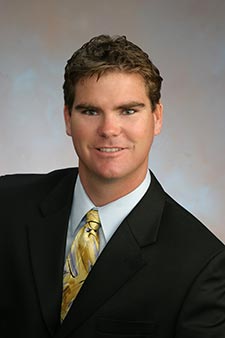 Real estate is a family affair for Carter Weir, a marketing expert with exceptional business sense. A native of Newport Beach with a vast network of professional alliances, Carter leverages multiple generations of real estate knowledge to provide his clients with powerful, life-changing experiences and seamless, successful closings—time after time.
Carter began his real estate training during his childhood, as his mother Susan Weir has been a top-producing Newport Beach agent since 1991. Formally joining her team when he was still in college, he draws from his marketing-focused business degree to develop multimedia advertising campaigns that deliver broad exposure and high sale prices.
With a collaborative, personalized approach to real estate, Carter excels in the art of buyer, seller and investor representation. Constantly focused on the priorities of his clients, he enjoys working with his family, which includes a local builder and real estate attorney, to provide guidance, insights and information spanning multiple disciplines.
As a local expert, Carter offers a lifetime's worth of market knowledge pertaining to Newport Beach property values, school districts and subdivisions. This allows him to match buyers with the perfect home to fit their needs and, when combined with the power of his local network, to identify a creative solution for issues that arise in a transaction.
Carter loves having an opportunity to share his understanding of local neighborhoods and unsurpassed knowledge base with his clients. He invites you to reach out for help finding your Newport Beach home or to get the maximum possible return on your investment.
Cell: (949) 795-2222
Office: (949) 566-1136
E-mail Carter@WeirProperties.com
About Hannah Dvorak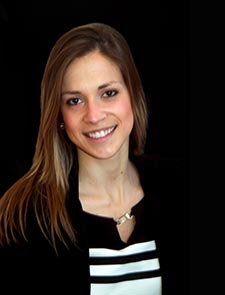 An educated professional with strong attention to detail, Hannah Dvorak serves buyers and sellers in Newport Beach, Corona del Mar and the surrounding areas.
Alongside her career in residential sales, Hannah has worked as a transaction coordinator since 2012 handling all disclosures for every transaction. This affords her clients with a valuable insight and the assurance that their interests will be protected at all time.
Having a professional background that includes working for a developer and property manager has also been a benefit to her clients, as it allowed her to refine her knowledge of interior design, building materials and property valuation.
With a bachelor's degree in Public Relations from the Walter Cronkite School of Journalism and Mass Communications at Arizona State University, Hannah spearheads effective marketing campaigns that deliver short market times. In fact, her creative eye for design proved to be a difference-maker when marketing and developing a staging concept for her first listing, as it sold in only five days, breaking a record for the highest sales price in the building.
A resident of the Balboa Peninsula for the past eight years, Hannah enjoys the outdoors on her off time. Going skiing is a favorite and she can often be found playing co-ed flag football or softball. Hannah thrives in a team-based approach to real estate and loves the benefit that it provides for her clients.
Cell: (949) 500-4094
E-mail Hannah@WeirProperties.com
About Colleen Swinney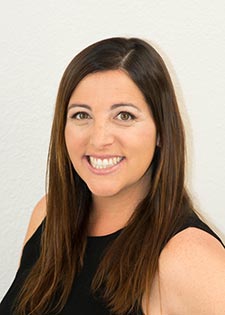 With a thorough knowledge of real estate and the local market, Colleen Swinney is a trusted advisor to her clients. Specializing in Orange County real estate, with an emphasis on Costa Mesa and Newport Beach, Colleen is known for her affinity for helping people, listening skills and talent for assessing the needs of her clients.
Prior to her career in residential sales, Colleen spent nearly a decade working in the mortgage industry. Drawing from her vast understanding of the financial world, she provides her clients with valuable guidance about their options for choosing a mortgage, to help them make a decision that is the best match for their individual needs.
Colleen also credits her time in the mortgage arena for giving her firsthand experience managing timelines, reviewing contracts and researching the details associated with real estate transactions. A graduate of the University of Southern California, she has earned referrals and trust as a result of her focus on ethical business practices and talent for communicating effectively with people of widely differing backgrounds.
As a resident of Costa Mesa who was born and raised in the area, Colleen offers an insider's perspective into the region's diverse neighborhoods. Energetic and reliable, she enjoys sharing her extensive local knowledge to help her clients achieve a successful transition into their new surroundings.
When she isn't busy helping her clients, Colleen likes spending time with her three daughters, volunteering for their schools and traveling. A USC season ticket holder, she also loves sampling local wines and going to Angels games with her husband.
Cell: (949) 874-5981
E-mail Colleen@WeirProperties.com
About Chet Spreen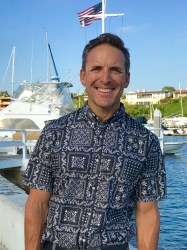 The native Newport Beach agent that provides the Aloha Experiencethat everyone deserves. Chet has spent over 20 years working in the Automotive Industry amassing a staggering $1.2 Billion in sales transactions operating various high volume dealerships throughout Southern California. With this experience has come an intimate knowledge of how to expedite the sales transaction, negotiating for the highest return on the investment while providing optimal 5 star service. Selling and servicing clients needs at such a high level has helped him truly understand what is important to the clients he serves. When Chet is not working, he enjoys time with his wife and three children. He makes a point of being a community partner, volunteering for various causes and coaching multiple high level soccer teams.
Cell: (949) 433-0821
E-mail: Chet@WeirProperties.com
DRE# 0206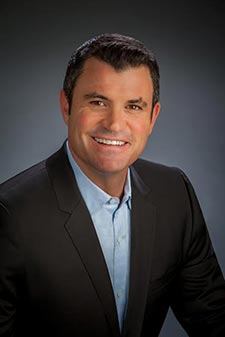 Over the past 20 years, Michael developed a strong background in sales and marketing in the housing industry. This experience evolved into a passion for real estate. Hos construction experience includes being a sales and marketing representative, as well as various levels of business development for the top building product manufacturers in North America. Muzzy received his B.A. in Social Ecology from the University of California, Irvine.
Cell: (949) 690-7772
E-mail Michael@WeirProperties.com