The Weir Properties Team
About Susan Weir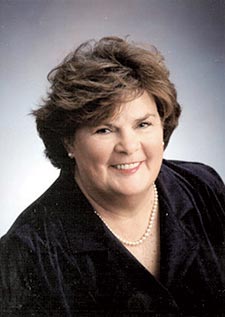 Senior Sales Associate Susan Weir has been a Newport Beach resident since 1974. Before embarking on a career in real estate, Mrs. Weir worked first as a loan and escrow officer for Great American Savings and Loan and then raised three boys in the Harbor View Homes, a neighborhood of Newport Beach. She began a career as a real estate agent in 1991 and found immediate success. She has represented buyers and sellers in most of Newport Beach's neighborhoods as well as in Emerald Bay and Irvine Cove.
An active member of the Newport Beach community, Mrs. Weir has volunteered her services as Secretary and President of the Harbor View Homes Homeowners' Association, President of the Harbor View Swim Team, and Director and President of the Corona del Mar Aquatics Club. She was also a founding director of the foundation that raised funds for and constructed the Marion Bergeson Aquatic Center at Corona del Mar High School.
Mrs. Weir can be reached at:
Cell: (949) 795-2771
Home Office: (949) 566-1122
Home Fax: (949) 203-2187
susan@susanweir.com
About Carter Weir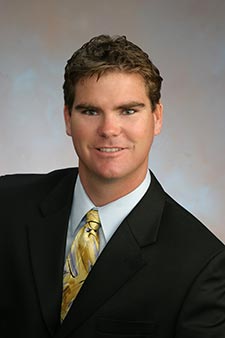 Carter first began helping with advertising for the award-winning Weir Properties Team at Berkshire Hathaway HomeServices, Corona del Mar, while he was in college. Today, in addition to representing buyers and sellers as an agent, he draws on his marketing focused business degree to give the team's properties broad, effective multimedia exposure.
Carter is also in charge of leveraging the group's technology resources to showcase properties online, streamline the transaction process, and connect with clients around the world.
Founded by his mother, Susan Weir, in 1991, the team also includes Carter's brother, Ryan, and fellow agent Hannah Dvorak. The four work together to expand on the tradition begun by Susan, now one of the top 1% of all Berkshire Hathaway agents nationwide. In 2007, their collaborative style made the Weir group the top-producing team in both Corona del Mar and Newport Beach.
A lifelong resident of Newport Beach, Carter has an in-depth understanding of the coastal communities which has proven invaluable to many buyers and sellers. He also leverages a broad network of local contacts, many of whom he grew up with.
"We've been in the area so long that we know the local communities,homes and property values inside out," Carter says. That expertise has been especially useful to investment clients who have benefited greatly from their guidance.
Carter thrives on the family dynamic that powers every Weir transaction —and extends beyond the team. (Ryan's wife is a real estate attorney, and Carter's other brother, Austin, is a builder. They all live minutes from each other on the Orange County coast.)
"Our close collaboration is the reason we're able to serve our clients so successfully," he explains. "Without any one of us, we couldn't do what we do."
Cell: (949) 795-2222
Office: (949) 566-1136
E-mail Carter@WeirProperties.com
About Hannah Dvorak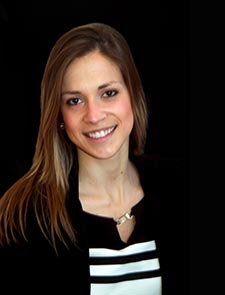 Hannah earned her Bachelor's degree in Public Relations & Journalism from Arizona State University. She moved to the Balboa Peninsula in 2011 and has resided there since, becoming very familiar with the Newport Beach market. In addition to being a Realtor, Hannah also does the Transaction Coordinating for the team overseeing and managing every aspect of the California State Disclosures and other legal documents that go along with each transaction.
Cell: (949) 500-4094
E-mail Hannah@WeirProperties.com
About Chet Spreen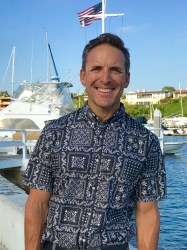 The native Newport Beach agent that provides the Aloha Experiencethat everyone deserves. Chet has spent over 20 years working in the Automotive Industry amassing a staggering $1.2 Billion in sales transactions operating various high volume dealerships throughout Southern California. With this experience has come an intimate knowledge of how to expedite the sales transaction, negotiating for the highest return on the investment while providing optimal 5 star service. Selling and servicing clients needs at such a high level has helped him truly understand what is important to the clients he serves. When Chet is not working, he enjoys time with his wife and three children. He makes a point of being a community partner, volunteering for various causes and coaching multiple high level soccer teams.
Cell: (949) 433-0821
E-mail: Chet@WeirProperties.com

DRE# 02063002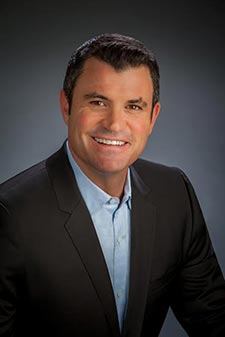 Over the past 20 years, Michael developed a strong background in sales and marketing in the housing industry. This experience evolved into a passion for real estate. Hos construction experience includes being a sales and marketing representative, as well as various levels of business development for the top building product manufacturers in North America. Muzzy received his B.A. in Social Ecology from the University of California, Irvine.
Cell: (949) 690-7772
E-mail Michael@WeirProperties.com
About Colleen Swinney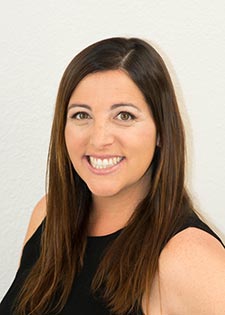 A graduate from University of Southern California, Colleen brings nearly a decade of her background in the mortgage industry to the team. She is also a lifelong resident of Orange County which is extremely beneficial to the team and her clients.
Cell: (949) 874-5981
E-mail Colleen@WeirProperties.com