Irvine Terrace Corona del Mar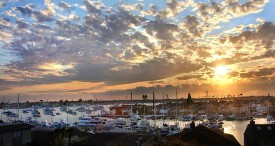 Nowhere else in Newport Beach – or the Unites States – will you find harbor views as breathtaking as these. If you want the ultimate in bay-view living, this is the place. As you can see from the map, Irvine Terrace is located directly above Newport Harbor; what the map doesn't show you is that the streets are all terraced, hence the name, "Irvine Terrace." This optimizes the view potential from almost every home.
There is a diverse demographic makeup in Irvine Terrace. Its large parks and proximity to Balboa Island and Corona del Mar makes this an ideal community for all: children, adults, retirees, etc…
With the exception of a few on the bluff front (best views), the homes here are all single level. This gives all view side residents the ability to see the harbor and the bay.