Harbor View Homes for Sale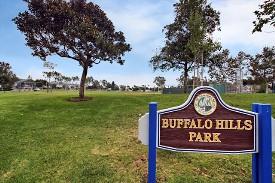 Known as "Harbor View" or "The Port Streets" by the locals, this community offers the best family based lifestyle available anywhere. The 1046 homes are all centered about the meandering green belt that encompasses acres of parks, pools, and schools. The award winning "Anderson" elementary school is in the heart of Harbor View. There is no need for children to cross any major streets when traveling to and from Anderson: the greenbelt being their usual means of travel. No other area offers infrastructure based primarily on the needs of families.

On a typical weekend, the streets of Harbor View are lined with freestanding basketball hoops, bicycles (with and without training wheels), and scores of children and parents. The plethora of activities offered for youths often take place in the center of this community: Swim team, baseball, and soccer in the spring/summer; basketball, football, and water polo in the fall/winter. This community is definitely for those with family interests at heart.

House prices in Harbor View range anywhere from $1.5 Million to over $5 million. Almost every other home here has been torn down from it's original sixties/seventies-style track-construction and been replaced with a custom masterpiece. This is the reason for such diversity in price. Every year, this community becomes more and more affluent. Read More...